I gained my diploma in nutritional therapy and then a postgraduate diploma in Iridology from the College of Naturopathic Medicine, CNM in London.  Then in 2015 I completed the Institute of Functional Medicine's Applying Functional Medicine in Clinical Practice module; this is the functional medicine approach I use in clinic.
The mainstay of my work is one-to-one consultations in my home-based clinic as well as virtual appointments via skype, facetime and zoom for those living further afield or unable to come to Wimborne.
My background is actually in languages and writing, with a masters degree in translation from Heidelberg university, Germany.  However I always wanted to study naturopathic nutrition, and therefore I was more than open to the idea of another stint of studying years later.
My passion for the healing power of food stems from my own health story.   An intolerance to dairy and growing up with parents who had allergies and digestive problems, plus a long familial history of cardiovascular disease.  When I lost someone close to an auto-immune disease and then had my own journey with Lyme, it clinched my resolve that there was more to healing than pills and prescriptions.
I regularly attend practitioner seminars and conferences, join practitioner webinars and listen to health podcasts.  Despite having a particular interest in auto-immune conditions, brain and gut health, I work with everyone especially in view of the fact that chronic lifestyle-mediated illnesses are now seriously on the rise.
I love being part of a holistic therapy that's currently embracing the planet.  Today's global understanding that food is medicine means nutritional therapy is often a first-line approach for many people trying to improve their health story.
Apart from consultations I also offer health talks and workshops (see Events) upon request.  They have covered topics such as Health after cancer, Auto immune disorders, Fatigue, Heart disease (including managing blood pressure & cholesterol), Diabetes, Menopause a.o.
These are geared to groups of more than six, and can be held in the home or your company workplace.
Please email for more details, or if you have a specific health interest request.
Healthy cooking days are for either clients wanting some hands-on cooking support or anyone else who would like to discover that cooking delicious healthy food is easy and enjoyable.  Details can be found on my Events page.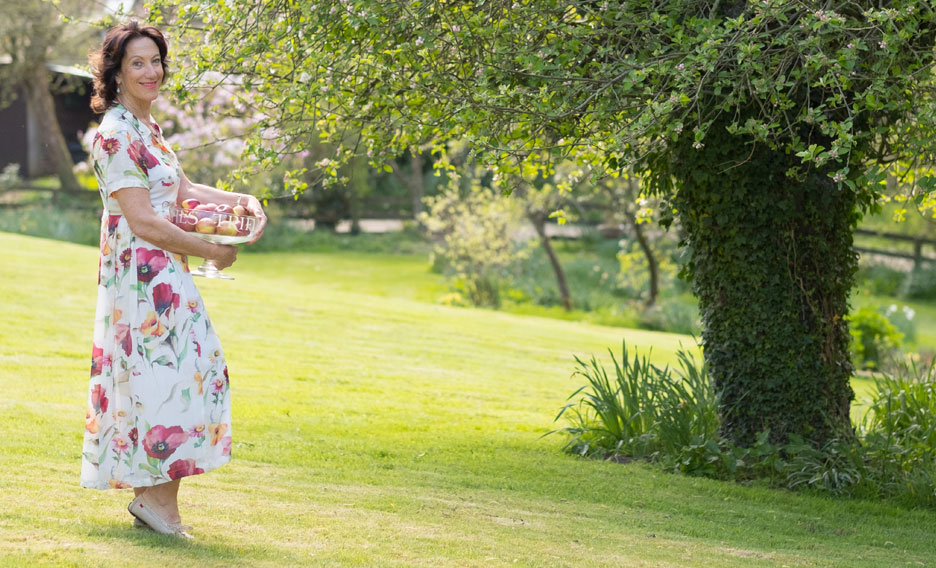 The organisations I belong to: the British Association of Nutritional Therapists (BANT), the Complementary and Natural Healthcare council (CNHC, which is supported by the Dept. of Health), and the Nutritional Therapy Council (NTCC) and the Institute of Functional Medicine.
For more information about Functional Medicine please click here.
My bi-annual newsletter, monthly website blog and social media pages on facebook and instagram all give me the ideal platform to interact and connect with you.
In this way I can share new and exciting research, recipes and health info and photos of foods, to help you on your journey to wellness.
Follow Monica @ appleaday on…